In jest and in earnest ...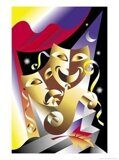 There is a little devil in each of us, who sometimes brings us back to a distant time of youth, and even childhood, allowing us some freedom and antics, thus enabling us not always be too serious and correct, but rather slightly break the peace and tell jokes, and laugh.
What did you like more?


A Prophetic Dream
Once Donkey dreamed that he was a horse. He is flying across the steppe like a bird, and the head wind is fondling his powerful chest and all the world is crying: "What a lovely creature! What a might! What a demeanor! And Donkey became very proud of himself. However having waken up, he saw that he was a donkey.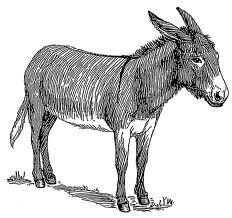 Deeply disappointed by that reality, he decided to become a horse by all means, because it was wonderful in his dream, when he felt incredibly strong and fast.
Endless trainings and lessons began. To achieve his goal Donkey studied insistently all discoveries of science, which could give him the least chance to increase his height, grow longer and rangier legs, increase the speed of running, and lengthen the tail. Everything he managed to find, he put into practice, but all the attempts were bound to fail, and seeing that, he began to suffer until all of a sudden he heard: "Look! What a handsome donkey! What a might and strength he has! How fast and deft he is!" He looked back and saw a horse, who was gazing at him with admiration. And he understood that the work, dedicated to implementation of his dream, gave the result, and he became such a donkey as he wanted to be. Meanwhile the Horse thought: "To be a lovely donkey is just wonderful!"